Cardo PACKTALK Slim JBL – The Power of the Pack up to 15 motoriders !
DUO version (two prepaired modules)
---
PACKTALK Slim JBL is an extra slim motorcycle communication system by Cardo.
Cardo Packtalk Slim is 1st place the world's most slimline premium communication device.
Packtalk offers a lot of top specifications and fantastic sound quality from JBL to becomes every trip an absolute pleasure.
Thank's to the DMC function included the Packtalk, up to 15 motoriders can connect to form a network together and communicate with each other over a distance of up to 8 km (5 miles).
More over, the long-range intercom integrated in the Packtalk Slim, has a top of range up to 1.2 km and provides universal connectivity compatible with other motorcycles communication systems.

The Packtalk extremely slim conception brings aerodynamic as well as ease of use.
Packtalk Slim design is less turbulence on your helmet to allows high speed ride without less annoying wind noise.
Group riding has never been so exciting. 
The Cardo's PACKTALK™ Slim JBL introduces ground-breaking DMC™ (Dynamic Meshwork Communication) technology to re-dene your riding experience.
This new innovative technology introduces the 3rd generation of communication systems for riders, enabling your pack to maintain constant connectivity through a virtual network that is both spontaneous and uid. Any member may randomly join, leave and return without compromising the conversation.
DMC technology UP TO 15 motoriders great from 2 upwards
With Packtalk stay connected whether you are riding in crew, with four motorcycles or a group of fifteen motoriders
Packtalk Slim JBL Cardo offer the highest long range quality reception a motorcycle communication system can exist.
The PACKTALK incorporates DMC and Bluetooth® technologies to complement each other.
The DMC intercom mode oers innovative technology for group communication.
The auto-adaptive nature of DMC technology constantly forms and re-assembles itself to ensure that communication among a group of riders remains uninterrupted, irrespective of the ever-changing environment.
Bluetooth mode provides you the freedom to conduct mobile calls, receive navigation instructions, listen to music (via A2DP or built in FM radio) and connect via intercom with other Bluetooth communication systems.
Cardo connect APP
Get full control of your Packtalk through one simple and intuitive app on your smartphone iPhone, just download Cardo Connect
SOUND BY JBL in your helmet
Music and motorcycling are both great passions, Cardo and JBL partnership offer to bring together these two great passions.
For the very first time, you can expect with Packtalk JBL an ultimate musical experience compatible with your best run.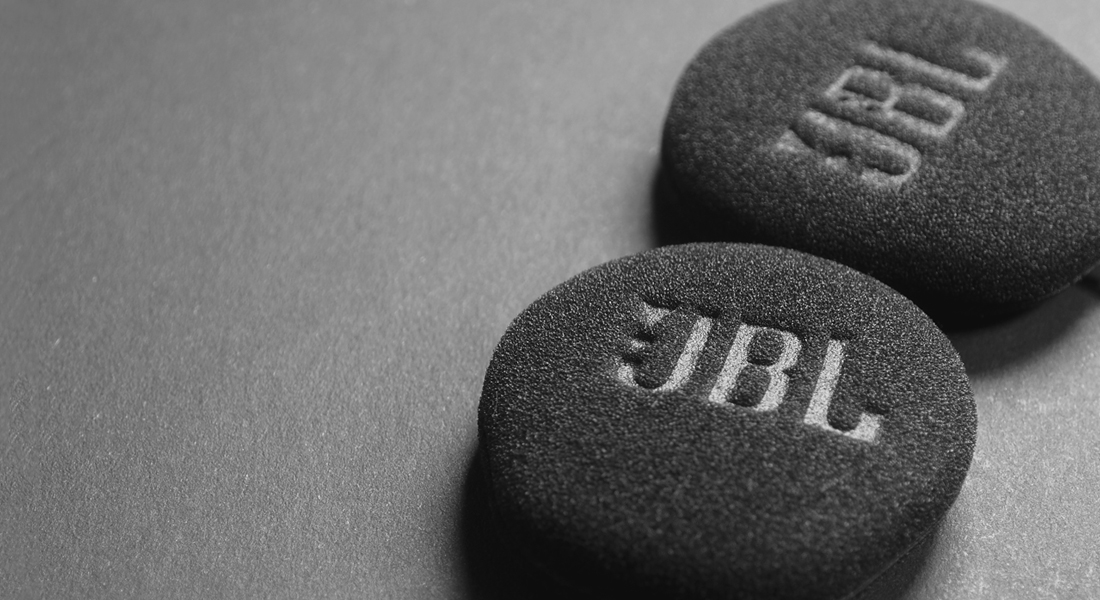 Gateway, the UNIVERSAL CONNECTIVITY
Connect your Packtalk to any Motorcycle communication systems of any substantial brand
Create with AERODYNAMIC DESIGN
With only 6.5mm thick, Packtalk Slim is thinnest top of range motorcycle communication systems.
The power of SOUND
All your favorite music streamed directly from your smartphone iPhone in your helmet.
Get control, share and experience your favorite tune on your motorcycle.
CellPHONE
Take calls, make calls and control your smartphone iPhone with a simple finger touch or the sound of your voice.
FM RADIO inside
Packtalk built-in FM Radio with RDS for automatic selection of the strongest station whether you rider in town, or in the middle of nowhere.
Cardo's foolproof communication
Merge any Bluetooth intercom with your group communication network.
Switch Packtalk from DMC to Bluetooth mode to act as any high-end Bluetooth system.
Technology AGC : Automatic Gain controle
Packtalk automatically adjusts your sound volume based on the outside ambient noise.
Enjoy classical music at full throttle and don't get deaf by rock and roll waiting at traffic lights
SMART AUDIO MIXING and rds
Sophisticated algorithms make sure that all your audio sources FM radio, music, mobile calls and intercom work together in parallel.
For exemple, your music not stopped when receiving an intercom call, but is muted and can still be heard in the background.
Music SHARING
Share your play list or favorite radio station with your passenger and enjoy the vibe together.

Cardo connect APP
Get full control of your Packtalk through one simple and intuitive app on your smartphone iPhone, just download Cardo Connect
Battery life and charging time
• Up to 13 hours in constant communication
• Standby mode: 1 week
• Charging time: 3 hours
• The Packtalk can be used during charging via USB
• Battery type: Li-Po
CALL INTERCOM to cellphone
With Packtalk calls automatically turn on mobile phone communication when you are out of range intercom connection with your partner.

PRIVATE CHAT
Tired of that chatter ? Choose only one rider of the group and enjoy an intimate communication.
in the box :
         JBL Packtalk Slim Module
         Several fasteners
         40 mm JBL earphones
         Cable microphone (full face helmet) and hybrid (Jet helmet and adjustable)
         Velcro mic stickers and earphone attachment in the headset
         Micro USB cable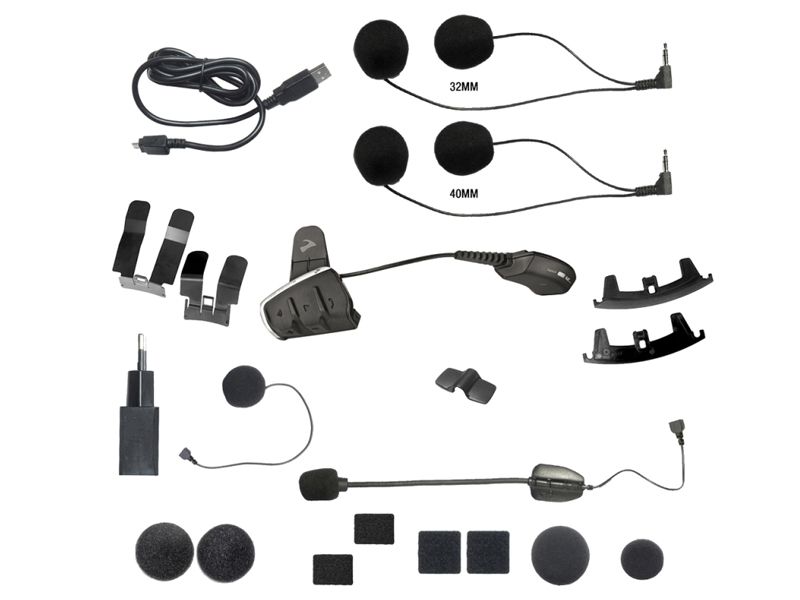 Packtalk slim jbl compatible helmets
click here to find out if your helmets is compatible with Packtalk Slim JBL. To find the recommended combination for your helmet, please find your helmet below.
IMPORTANT : If your helmet isn't listed below it doesn't mean it doesn't fit. Please try and if it fits please let us know so your fellow riders can enjoy it as well.