More info
Motorcycle Handlebar Holder Mount Waterproof Bag Case for Cell Phone / iPhone 5, 6, 7, 8 & X type
Easy Bag is the perfect solution for transferring your smartphone on motorcycle, scooter, bicycle, quad etc.
The mounting system, compatible with a tubular bar with a diameter between 8 mm and 35 mm and with the ability to wrap around items that are not perfectly round, enables this model to be used on motorcycles with a handlebar with a diameter of 22 mm or on stalks of a rearview mirror.

Thanks to the mounting system, designed and patented by TecnoGlobe, to attach and remove the smartphone holder is extremely simple and fast, taking only a matter of seconds.

The shell has shock-absorbing inserts to protect the device being held. The product is also supplied with sunshade, touch-sensitive front surface, a power supply port and a waterproof cover to be used in the event of heavy rain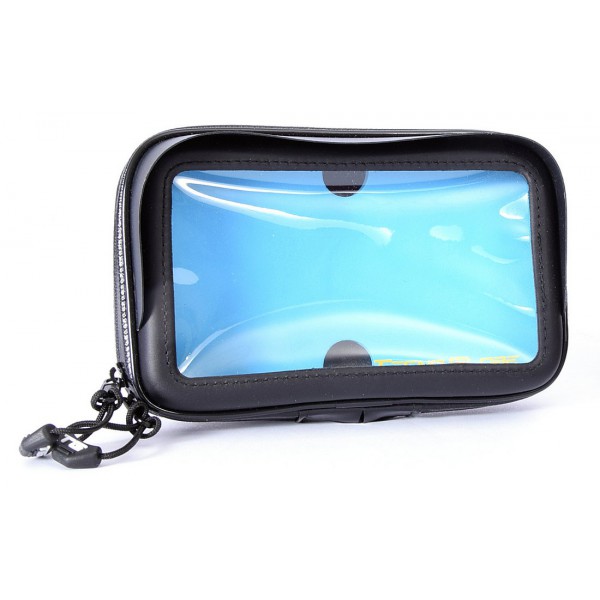 Universal Bike Bicycle Phone Bag Rainproof Touch Screen Rotating Mount Holder Motorcycle Bicycle Handlebar MTB Frame Pouch Bag. Rainproof design, invisible zippers...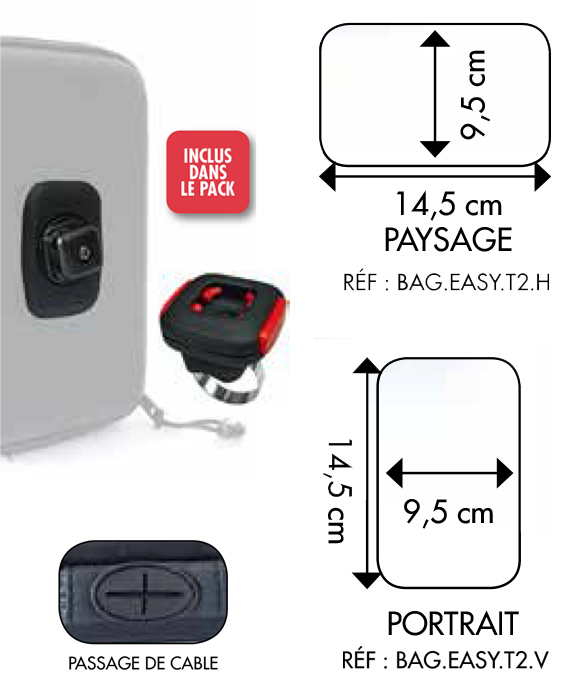 • Case was built to accommodate, protect, maintain and therefore safely use a smartphone on motorcycle
• protective penne for better visibility in sunlight
• Rigid back for better protection
• Quick assembly and disassembly
• No permanent installation
• Case 100% waterproof, over-bag