 
TG EASY TRACK
TG Easy Track : La géolocalisation dans tous ses états
Géolocalisation / tracking du véhicule et paramétrage directement sur votre smartphone
1 an d'abonnement Meta Track Start inclus - Frais de communication illimités et roaming inclus.
Un technicien spécialisé s'occupe du montage et délivre une attestation pour votre compagnie d'assurance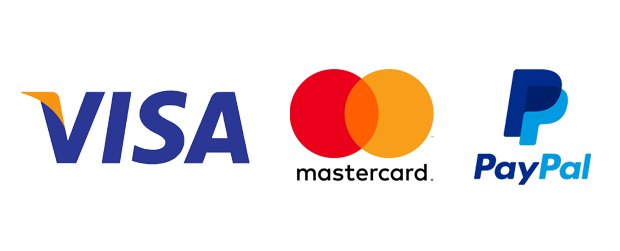 100% secure payment
Credit cards, PayPal, and other means of payment
Delivery policy
Orders are delivered as soon as possible
Free returns
The article doesn't suited for you ? No Problem!
TG Easy Track : La géolocalisation dans tous ses états
Ce traceur antivol GPS au dimensions ultra compactes est équipé d'une gestion d'énergie avancée afin de ne pas décharger la batterie du véhicule.
La centrale de télésurveillance agréée (Security Monitoring Centre) disponible 24h/24 assure, en cas de vol, le traçage du véhicule et sa récupération en collaboration avec les forces de police.
Easy Track permet, non seulement de localiser le véhicule à tout moment (en cas de vol par exemple), mais travaille aussi en amont en envoyant un SMS au propriétaire lorsqu'il détecte une tentative de vol (sabotage ou remorquage).
L'application "MetaTrack" (web ou mobile) téléchargeable gratuitement sur l'Apple Store ou Google Play offre de nombreuses fonctions interactives et permet à l'utilisateur de localiser son véhicule directement sur son Smartphone.
L'utilisateur peut aussi configurer des alertes (email ou SMS) en fonctions de différents paramètres tels que entrée/sortie de zones, POIs, alarmes de survitesse, etc...
Enfin l'accéléromètre 3 axes incorporé permet d'obtenir gratuitement sur demande, en cas d'accident, un rapport circonstancié selon les normes AIS2 très utile pour pouvoir prouver son bon droit.
Principales utilisations du TG Easy Track
• Tracking du deux-roues en cas de vol pour le retrouver
• Géolocalisation de votre deux-roues ou votre flotte de véhicules
• Alerte automatique grâce au détecteur de collision/chute pour votre sécurité par SMS et mail
• Alerte déplacement en cas de tentative de vol par SMS et mail
• Blocage moteur à distance pour empêcher le vol depuis votre smartphone (option)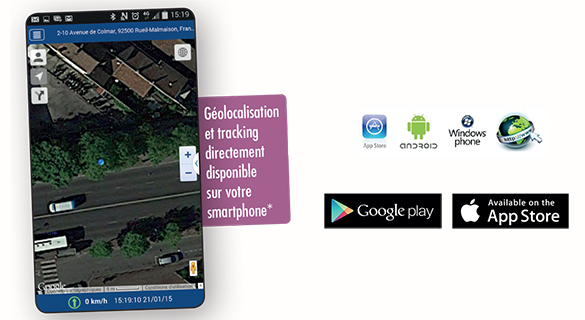 LES FONCTIONNALITÉS
• Définition d'une zone de circulation par points d'intérêts
• Alerte de sortie de zone sur votre smartphone
• Historique des trajets
• Demande d'état de votre véhicule (batterie, contact on/off, antidémarrage, etc.) sur votre smartphone
• Possibilité d'arrêter la géolocalisation par sélection du mode «vie privée»
• Gestion rapel entretien du deux-roues
• Identifiant du conducteur par reconnaissance de la télécommande (IDtag, en option)
• Module de coupure moteur anti-démarrage Wi 3.0 (option)
• Gestion de flotte par regroupement de véhicules
• Désactivation de l'alerte déplacement lors d'un transport spécifique
par exemple sur remorque (Mode transport)
• Alerte de déplacement par SMS et mail
• Alerte déconnexion batterie par SMS et mail
• Alerte batterie faible par SMS et mail
• Alerte lors d'un déclenchement d'une alarme externe
type TG2005 par le module de transmission d'alarme
externe par SMS et mail Wi 2.0 (option)
• Suivi en continuité sur toute l'Europe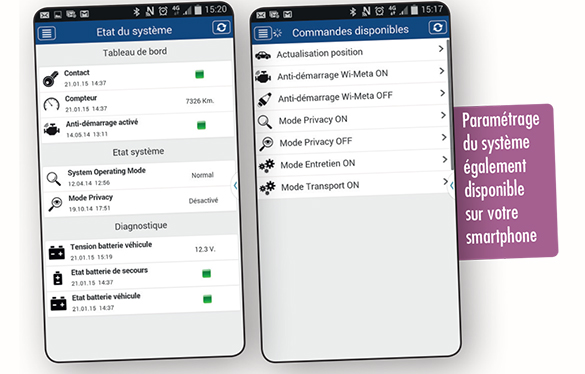 CARACTÉRISTIQUES
Multi satellites
Modem : GSM / GPRS
Quadri bande classe 10, antenne interne
Batterie rechargeable de secours Ni-MH
Capteur de choc 3D
Résistance à l'eau : IP 67
Alimentation 12/24 volts
12 mois d'abonnement MetaTrak Start inclus (100 € + tva) - Frais de communication illimité et de roaming inclus
Enregistrement client - Rendez-vous atelier -Renouvellement d'abonnement - téléchargement App pour Smartphone, ...
Rendez-vous sur le mini site TG Easy Track en cliquant ici
No customer reviews for the moment.
Other products you may be interested in