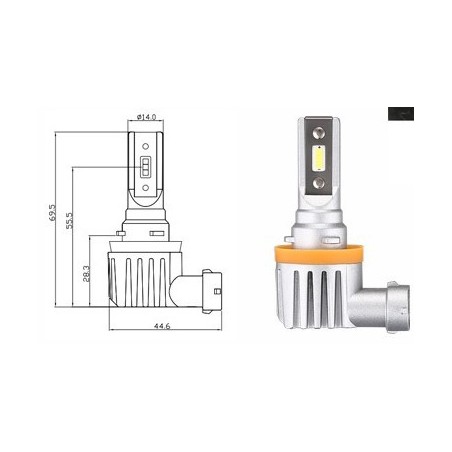  
Extra compact motorcycle LED bulb
Extra compact LED bulb for motorcycle
"More compact, more efficient for 300% up qualityhigher than conventional bulb ..."
We even to offer Led H4 bulb which 2.1 mm smaller than halogen equivalent !!!
Free shipping from 185 eur TTC of purchase (after login)
Valid for : Germany, Belgium, Spain, United States, France, Italy, Luxembourg, Netherlands
100% secure payment
Credit cards, PayPal, and other means of payment
Delivery policy
Orders are delivered as soon as possible
Free returns
The article doesn't suited for you ? No Problem!
Special motorcycle LED lamp for daylight ride in the dark
Our motorcycle LED bulbs are equipped by dissipation cooling system, this technology guarantees powerful and stable lighting throughout lifetime bulb.
This cooler with efficient cooling system also protects your headlight reflector from the risk of matting and / or seeing your headlight glass become opaque.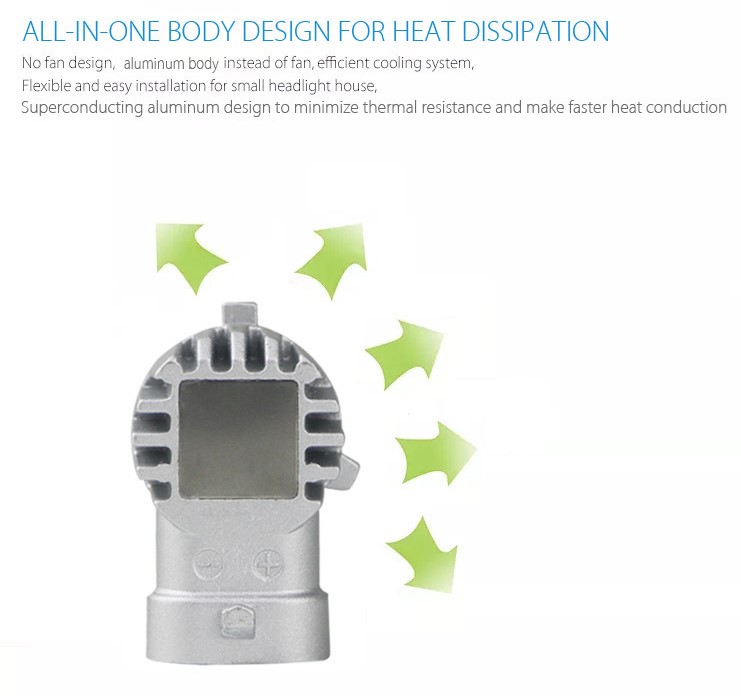 To gain this performs result as well as minimizing LED bulbs size , we used aeronautical industry items materials like aluminum 6063.
Extra compact with efficient cooler, our motorcycle bulbs are also and above all extremely efficient.
Motorbikes TecnoGlobe's LED bulbs are CE certified and use CSP Led technology to provide 300% better lighting quality than conventional bulb.
Values announced measured in laboratory show 1505 Lm luminous flux by LED plate, Led plate number between 3 to 6 by bulb !!!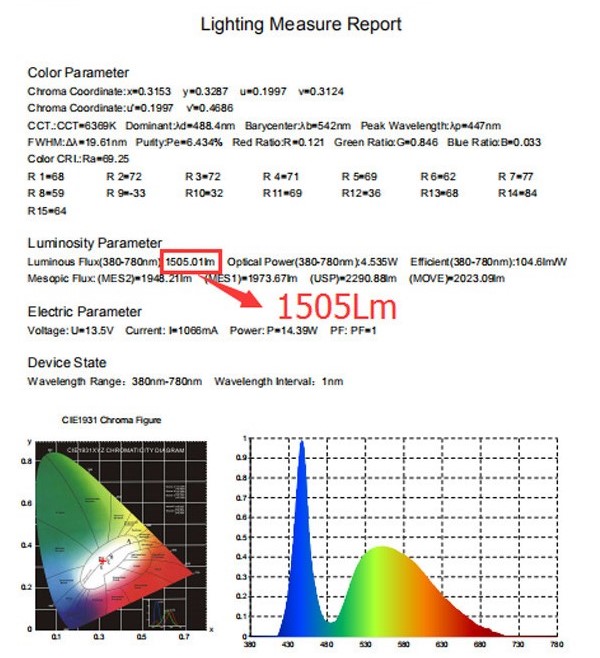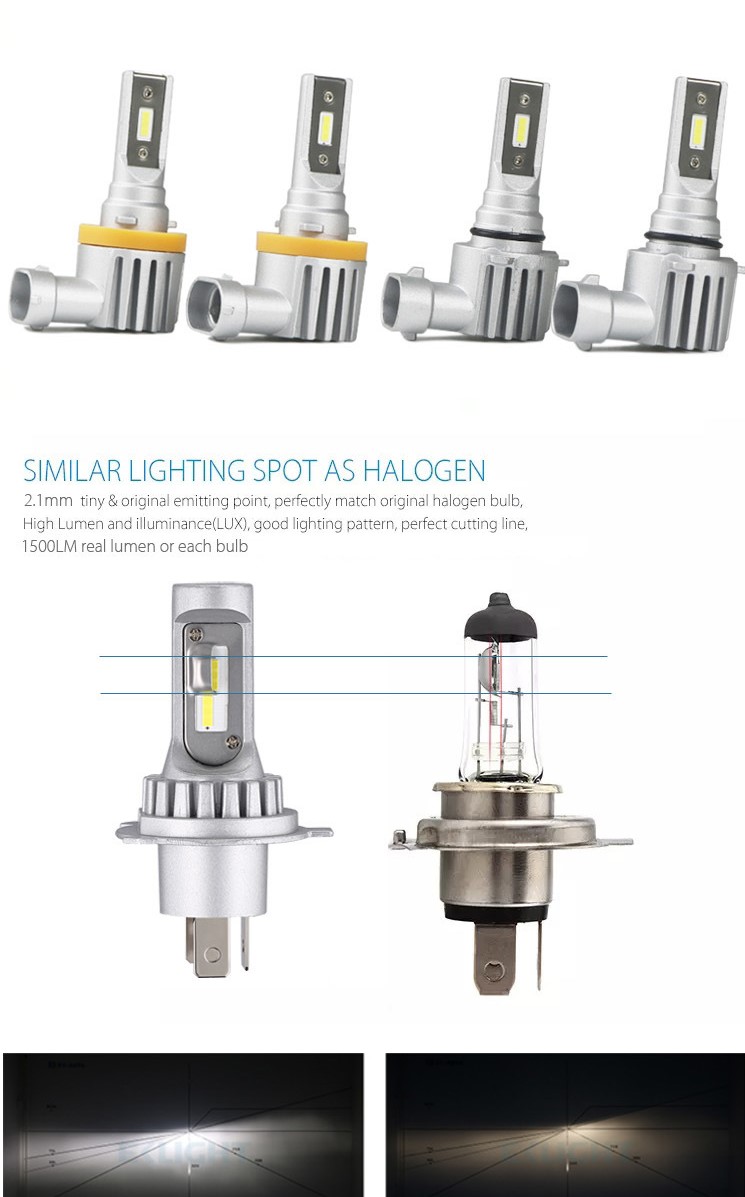 TecnoGlobe's priority is offer bikers a state-of-the-art LED bulb, extremely reliable and specifically designed to easy installation in small modern motorcycle headlight.
Technical characteristics:
LED beam 6.500°K (Extra white)
Reaction time : 0 seconde
Power (lumens) : 3000 (SP by bulb)

Fanless all-in-one design

Waterproof : IP65
Operating temperature : -40°C à +80°C
Voltage : DC 9V - 32V
Features :
CSP Led Bulb ready to install without any modifications
LED chip: CSP (chip from Korea Seoul)
Connects like the original bulb directly to the headlight socket

Drive is built-in with temperature controling compensation system

CAN BUS compatible
Available in different types of bulbs 30 Watts +/- 10
Lifetime: 30,000 hours
2 years warranty
Available for each bulb type :
H1, H3, H4, H7,H8, H9, H10, H11, HB3, HB4 & BiH4
Order reference followed motorcycle original bulb type*,
Exemple : LED.XC.H7
* Ask your dealer or consult your user manual to find out the bulb type fitted to your motorcycle.
Not road use certified
No customer reviews for the moment.
Autres produits susceptibles de vous intéresser